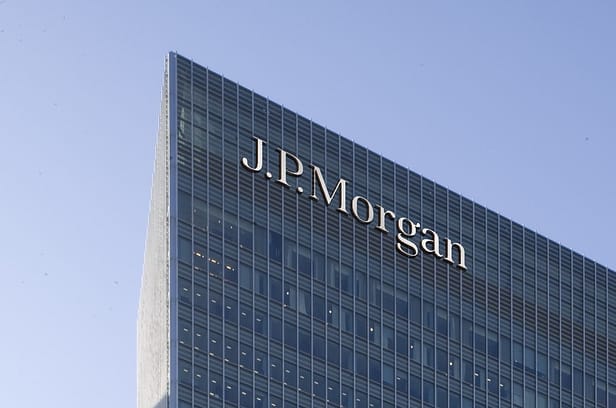 JPMorgan Chase's sustainable finance activity declined approximately 30% in 2022, with the bank financing and facilitating $197 billion supporting climate, community development and sustainable development projects and initiatives during the year, according to its Annual Report released on Tuesday, compared to a record $285 billion in 2021.
With the decline, in a year marked by significant macroeconomic and geopolitical headwinds, JPMorgan is sightly behind pace towards its 10-year sustainability targets, announced in April 2021 to finance and facilitate more than $2.5 trillion over 10 years to advance sustainable development, including $1 trillion to support green initiatives, with $482 billion and $176 billion achieved towards the goals to date, respectively.
The report included details of JPMorgan's sustainable finance activity over the past year. By category, the $197 billion mobilized in 2022 included $70 billion towards green, $87 billion towards development finance, and $40 billion towards community development.
By division, the corporate and investment bank (CIB) accounted for the bulk of the activity, facilitating $164 billion of transactions towards the $2.5 trillion goal, consisting primarily of leading or participating in ESG-related bond issuances, providing derivative hedging and advising on M&A deals. The annual report also outlined plans for CIB to "deepen our coverage of clients engaged in the green economy and low-carbon transition, create new products and allocate capital to finance ESG objectives."
The post JPMorgan Facilitates Nearly $200 Billion Sustainable Finance in 2022 appeared first on ESG Today.