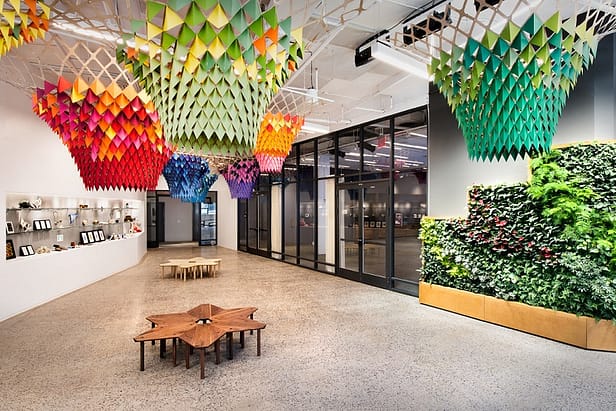 Handmade craft marketplace Etsy announced that launch of the Etsy Impact Investment Fund, allocating $30 million to impact investments targeting economic empowerment and sustainability.
In a blog post unveiling the new fund, Chelsea Mozen, Senior Director of Impact & Sustainability at Etsy, said:
"Etsy's investments through this fund align with our impact goals to help accelerate the development of the creative economy, support financially underserved communities, and promote environmental sustainability."
Established in partnership with impact investing platform ImpactAssets Capital Partners, the first set of allocations from the fund include Grameen America, an organization that provides capital, training and support to aspiring women business owners from low-income and marginalized communities, and renewable energy investment firm Greenbacker Capital Management.
Andrea Jung, President and CEO of Grameen America, said:
"With Etsy's generous support, Grameen America will equip more women business owners with affordable capital and financial resources so they can grow their businesses and thrive."
Charles Wheeler, President of Greenbacker Capital Management, added:
"Through this partnership and initial investment, we are thrilled for Etsy to join our efforts aimed at helping communities across the United States run on clean power."
The new impact fund announcement follows the launch by Etsy in 2021 of the Etsy Uplift Fund, established to support non-profits that work to lower barriers to entrepreneurship and create opportunities for economically disenfranchised communities.
Alongside the launch of the impact fund, Etsy unveiled new partnerships for the Uplift Fund, including with Grameen America to provide digital business education training and financial services to entrepreneurs, AltCap to provide microloans for artists and creative entrepreneurs in Kansas, Missouri, and Texas, and new small business grant program partnerships with Hello Alice and the Global Entrepreneurship Network (GEN).
Mozen said:
"We've learned from our previous work that when people have access to the resources they need to thrive, they are able to not only uplift themselves, but their families, the communities they live in and their local economies with them."
The post Etsy Launches $30 Million Impact Investment Fund appeared first on ESG Today.