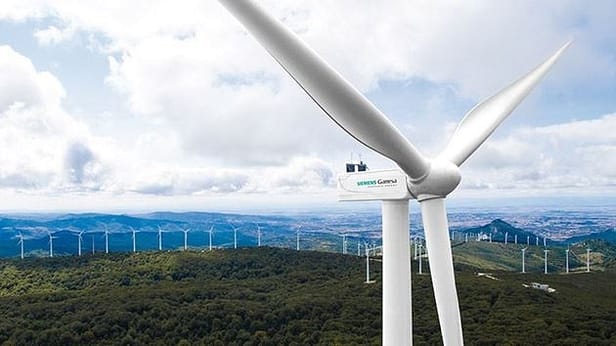 Energy technology company Siemens Energy announced the successful placement of its inaugural green bond, raising €1.5 billion. The offering, consisting of two €750 million tranches with 3-year and 6-year maturities, was more than 3x oversubscribed, with a total order book of around €5.5 billion.
The offering follows the recent publication by Siemens Energy of its Green Bond Framework, outlining eligible uses of proceeds, project selection and evaluation processes, management of proceeds and reporting obligations for green bond issuances.
The framework included Renewable Energy as the only eligible category for use of proceeds, with eligibility limited to expenditures related to "the design, development, manufacturing and installation of onshore and offshore wind turbines," and "the operation and maintenance of onshore and offshore wind farms."
The company said that it will use the proceeds primarily to re-finance existing debt of its wind-power business Siemens Gamesa Renewable Energy.
Maria Ferraro, CFO of Siemens Energy, said:
"ESG sits at the core of our strategy, and this is also embedded in our financing actions. Driving sustainability across our own portfolio and operations will drive profitable growth. With the successful issuance of our first bond, which meets our Green Bond Framework, I am very pleased to see that the capital markets are confident in our strategy to become the leader in the energy transition." 
The post Siemens Energy Issues Inaugural €1.5 Billion Green Bond appeared first on ESG Today.