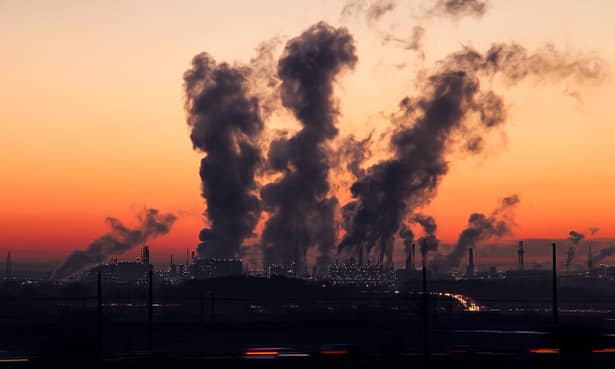 Investors targeting net zero portfolio emissions under their commitment to the $11 trillion Net Zero Asset Owner Alliance (NZAOA) will call on oil and gas companies to set emissions reduction targets aligned with global climate goals according to the NZAOA's newly released "Position on the Oil and Gas Sector," and are being advised to align their investment policies with the expectation to end financing for new oil and gas fields.
Founded in 2019, the NZAOA is a UN-convened, member-led initiative of institutional investors committed to transitioning their investment portfolios to net-zero GHG emissions by 2050. The organization has grown to 85 members with over US$11 trillion in assets under management.
The NZAOA's new Position outlines the alliance's guidance for members regarding their approach to the oil and gas sector, along with its expectations for investors, and oil and gas companies, as well as for policymakers. According to the NZAOA, the position is based on frameworks and models including the Intergovernmental Panel on Climate Change's (IPCC's) 1.5°C scenarios, as well as on the One Earth Climate Model (OECM) and the International Energy Agency (IEA) Net Zero by 2050 Roadmap, which holds that a 1.5 °C pathway would require an immediate end in investment in new fossil fuel supply projects.
The NZAOA's position on oil, gas and associated energy infrastructure project investment holds that no new upstream oil and gas fields "should be financed, built, developed, or planned," with investments limited to existing fields, while investments in mid-stream pipeline distribution and storage should be limited to brownfield projects, and no investments should be made in oil-fired power generation infrastructure or in new gas infrastructure unless designed with sufficient carbon reduction measures.
Accordingly, the alliance's expectations for investors is to adopt policies aligned with these positions, only allowing for investments in new oil and gas infrastructure under "exceptional circumstances," such as in areas where affordable or reliable alternatives are not yet viable. The position paper also emphasizes the need for asset owners to engage with asset managers "so that climate action is recognised as supporting the best interests of managers' clients."
The position paper guides investors to engage with oil and gas companies on the need to set climate goals, with an expectation for oil and gas producers and companies in intensive fossil fuel-using sectors to set science-based emissions reduction targets, covering Scope 1, 2 and 3 emissions, and to align their strategies and activities with these targets.
The paper also sets expectations for policymakers and regulators, aimed at facilitating reduced demand for oil and gas and increased alternative energy supply, through actions such as the implementation of carbon pricing mechanisms and funding innovation.
NZAOA Chair and Allianz SE Board Member Günther Thallinger said:
"The world must achieve a net-zero economy by 2050, with a maximum 1.5°C of temperature rise. This is necessary to avoid the most extreme effects of climate change. How energy is provided and consumed must therefore dramatically change. This includes the need to phase out non-renewable sources like oil and gas in many, if not most, of its current uses."
Click here to access the NZAOA Position on the Oil and Gas Sector.
The post $11 Trillion Investor Group Announces Policy to End Financing New Oil and Gas Projects appeared first on ESG Today.